Great Moments of THE WAR
by Graflex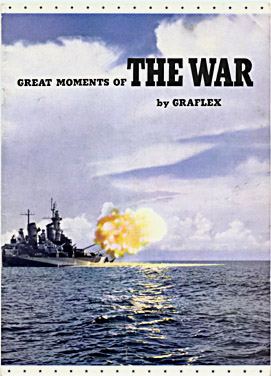 Like most other manufacturers, Graflex largely suspended civilian operations for the duration of World War II. Under US Government contract, Graflex mande over 350,000 Speed Graphic cameras for military use. When the return to peacetime production began, Graflex and the US Government agreed to bulldoze almost all of the military equipment, so that the home market would not be flooded and put Graflex out of business.

"In addition to filling contracts for our own Armed Forces, Graflex made equipment for the Royal Canadian Air Force, The Commonwealth of Australia, New Zealand, Great Britain, The Netherlands, The U.S.S.R., and Brazil" (from Great Moments of the War).
Below are a few sample photos from Great Moments.

---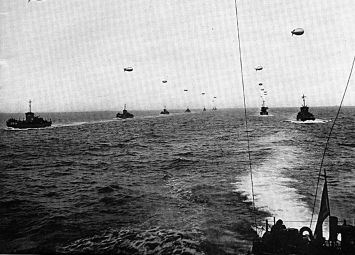 OFFICIAL U.S. COAST GUARD PHOTO, GRAFLEX-MADE BY PHOTOG. MATE L/C SCOTT WIGLE.
This picture of our ships crossing the Channel under barrage balloon cover is the first invasion photo radioed to America.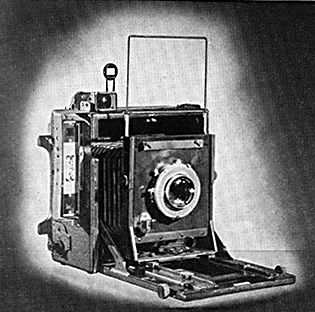 This is the historically important Speed Graphic camera which made the first Normandy invasion picture, above, radioed to America. The camera was subsequently radio-auctioned during the 5th War Loan Drive. It alone accounted for bond sales in excess of 12 million dollars. Today it honorably reposes in the Graflex historical collection.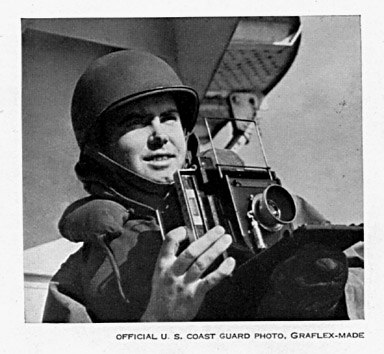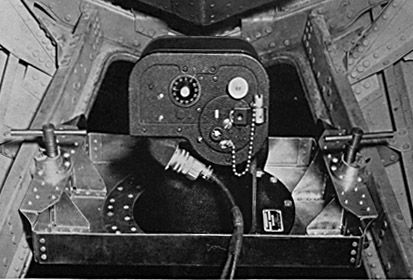 OFFICIAL U.S. NAVY PHOTO, GRAFLEX-MADE.
A K-25 Aerial Camera mounted in a Navy PBY.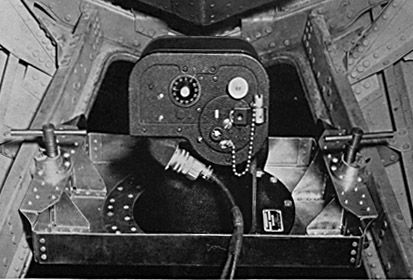 OFFICIAL U.S. NAVY AIR FORCE PHOTO, GRAFLEX-MADE.
A K-21 in the camera bay of a B-17 Flying Fortress.

---

Brought to you by Graflex.Org
Scans courtesy of Kevin L. Daniels