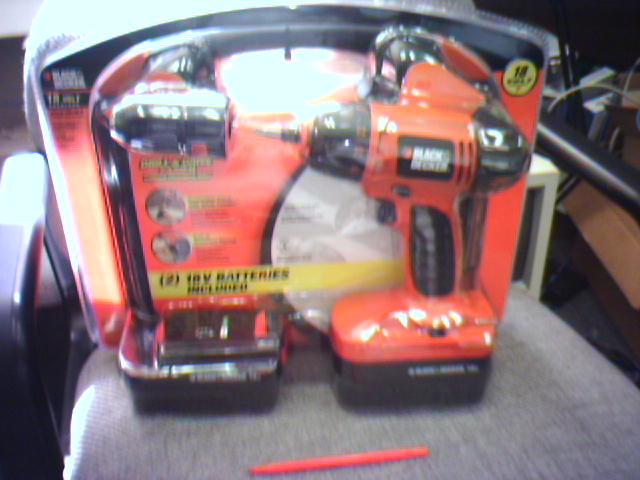 When we bought our house 14 years ago, I bought a Makita cordless drill, 9.6v. When the batteries wouldn't hold a charge any more and I couldn't find replacements, I priced a new Ryobi, but just happened to read that there was a "Tim Allen Home Improvement" line that was rebadged Ryobi for $30 less. I compared them at OSH and they were indeed the same, so I bought it, 12v.
Now we are renting a house while we remodel, and I tried to use the drill. I couldn't find the charger, so I lived with the low battery, but then I found it. I plugged it in and in 5 minutes the battery got really hot. I looked and the charger said 17v, not 12v. Ugh. So I can't find the charger and have toasted one of the batteries.
So I go to look on web sites, and can't find the Tim Allen battery. The Ryobi ones I can find have a gozinta where the Tim Allen one has a gozouta, so they won't fit.
So I head to Target on the way to work and find a Black and Decker for $70, 18v. A stop across the street at Wal Mart turns up the same model, for $4 less, but with two batteries. So now I am charging it at work. It says it needs 9 hours for the initial charge.
Maybe I will put Anderson PowerPole connectors on the 12v one...